Пакет: stopmotion (0.8.4-3) [universe]
Връзки за stopmotion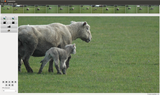 Ресурси за Ubuntu:
Изтегляне на пакет-източник stopmotion.
Отговорник:
Please consider filing a bug or asking a question via Launchpad before contacting the maintainer directly.
Original Maintainers (usually from Debian):
Barak A. Pearlmutter
Mahyuddin Susanto
Bjoern Erik Nilsen
It should generally not be necessary for users to contact the original maintainer.
Външни препратки:
Подобни пакети:
create stop-motion animations
Други пакети, свързани с stopmotion
sug:

gimp

GNU Image Manipulation Program
Изтегляне на stopmotion
Изтегляне за всички налични архитектури

| Архитектура | Големина на пакета | Големина след инсталиране | Файлове |
| --- | --- | --- | --- |
| amd64 | 2 094,3 кБ | 4 192,0 кБ | [списък на файловете] |
| arm64 | 2 085,6 кБ | 4 232,0 кБ | [списък на файловете] |
| armhf | 2 062,8 кБ | 3 894,0 кБ | [списък на файловете] |
| i386 | 2 105,2 кБ | 4 103,0 кБ | [списък на файловете] |
| ppc64el | 2 112,1 кБ | 4 432,0 кБ | [списък на файловете] |
| s390x | 2 081,1 кБ | 4 248,0 кБ | [списък на файловете] |