Balík: unity (7.5.0+18.10.20190304-0ubuntu1) [ports] [universe]
Odkazy pre unity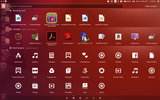 Zdroje Ubuntu:
Stiahnuť zdrojový balík unity:
Správca:
Please consider filing a bug or asking a question via Launchpad before contacting the maintainer directly.
Original Maintainer (usually from Debian):
It should generally not be necessary for users to contact the original maintainer.
Externé zdroje:
Podobné balíky:
Interface designed for efficiency of space and interaction.
Ostatné balíky súvisiace s balíkom unity
dep:

bamfdaemon

Window matching library - daemon

dep:

compiz

OpenGL window and compositing manager

dep:

compiz-core

OpenGL window and compositing manager

dep:

compiz-core-abiversion-20180221

Balík nie je dostupný

OpenGL window and compositing manager - default plugins

dep:

dconf-cli

simple configuration storage system - utilities

dep:

gsettings-ubuntu-schemas (>= 0.0.7+17.10.20170922)

GSettings deskop-wide schemas for Ubuntu

dep:

libappstream-glib8 (>= 0.5.1)

GNOME library to access AppStream services

dep:

libatk-bridge2.0-0 (>= 2.5.3)

AT-SPI 2 toolkit bridge - shared library

dep:

libatk1.0-0 (>= 2.2.0)

ATK accessibility toolkit

dep:

libbamf3-2 (>= 0.5.3~bzr0+16.04.20160321)

Window matching library - shared library

dep:

libc6 (>= 2.27)

GNU C Library: Shared libraries
tiež virtuálny balík poskytovaný balíkom libc6-udeb

dep:

libcairo2 (>= 1.14.0)

Cairo 2D vector graphics library

dep:

libcompizconfig0

Settings library for plugins - OpenCompositing Project

dep:

libdbusmenu-glib4 (>= 0.4.2)

library for passing menus over DBus

dep:

libdee-1.0-4 (>= 0.5.2)

model to synchronize multiple instances over DBus - shared lib

dep:

libgcc1 (>= 1:3.0)

GCC support library

dep:

libgdk-pixbuf2.0-0 (>= 2.22.0)

GDK Pixbuf library

dep:

libgl1

Vendor neutral GL dispatch library -- legacy GL support

dep:

libglewmx1.13 (>= 1.12.0)

OpenGL Extension Wrangler (Multiple Rendering Contexts)

dep:

libglib2.0-0 (>= 2.41.1)

GLib library of C routines

dep:

libglib2.0-bin

Programs for the GLib library

dep:

libgnome-desktop-3-17 (>= 3.17.92)

Utility library for loading .desktop files - runtime files

dep:

libgtk-3-0 (>= 3.19.12)

GTK+ graphical user interface library

dep:

libindicator3-7 (>= 0.4.90)

panel indicator applet - shared library

dep:

libjson-glib-1.0-0 (>= 0.12.0)

GLib JSON manipulation library

dep:

libnotify4 (>= 0.7.0)

sends desktop notifications to a notification daemon

dep:

libnux-4.0-0

Visual rendering toolkit for real-time applications - shared lib

dep:

libnux-abiversion-20140307.0

Balík nie je dostupný

dep:

libpam0g (>= 0.99.7.1)

Pluggable Authentication Modules library

dep:

libpango-1.0-0 (>= 1.22.0)

Layout and rendering of internationalized text

dep:

libpangocairo-1.0-0 (>= 1.14.0)

Layout and rendering of internationalized text

dep:

libsigc++-2.0-0v5 (>= 2.8.0)

type-safe Signal Framework for C++ - runtime

dep:

libstdc++6 (>= 7)

GNU Standard C++ Library v3

dep:

libunity-core-6.0-9 (= 7.5.0+18.10.20190304-0ubuntu1)

core library for the Unity interface

dep:

libunity-misc4 (>= 4.0.2)

Miscellaneous functions for Unity - shared library

dep:

libunity-protocol-private0 (>= 7.1.4+18.04.20180209.1)

binding to get places into the launcher - private library

dep:

libx11-6 (>= 2:1.2.99.901)

X11 client-side library

dep:

libxext6

X11 miscellaneous extension library

dep:

libxfixes3 (>= 1:5.0.1-1)

X11 miscellaneous 'fixes' extension library

dep:

libxi6 (>= 2:1.7.1.901)

X11 Input extension library

dep:

libxrender1

X Rendering Extension client library

dep:

libzeitgeist-2.0-0 (>= 0.9.9)

library to access Zeitgeist - shared library

dep:

nux-tools

Visual rendering toolkit for real-time applications - tools

dep:

python3

interactive high-level object-oriented language (default python3 version)

dep:

python3-gi

Python 3 bindings for gobject-introspection libraries

dep:

session-migration

Tool to migrate in user session settings

dep:

unity-asset-pool (>= 0.8.18)

Unity Assets Pool

dep:

unity-greeter

Unity Greeter

dep:

unity-scope-home

Home scope that aggregates results from multiple scopes
Stiahnuť unity
Stiahnuť pre všetky dostupné architektúry

| Architektúra | Veľkosť balíka | Nainštalovaná veľkosť | Súbory |
| --- | --- | --- | --- |
| ppc64el | 1,793.4 kB | 8,868.0 kB | [zoznam súborov] |